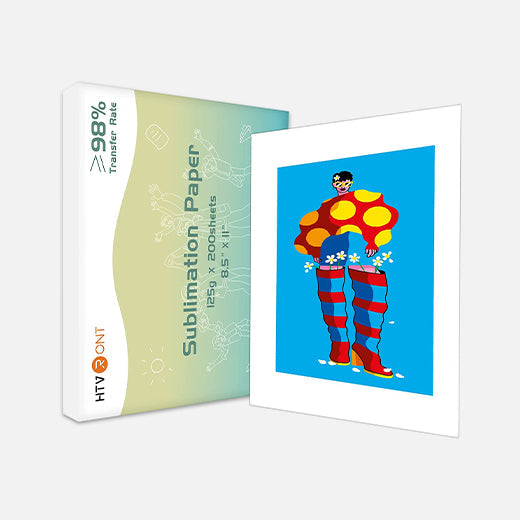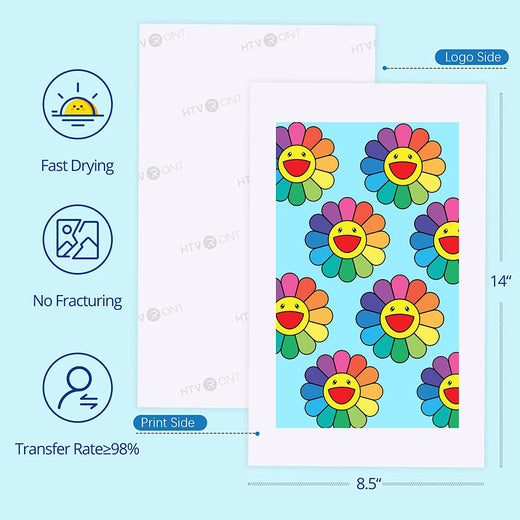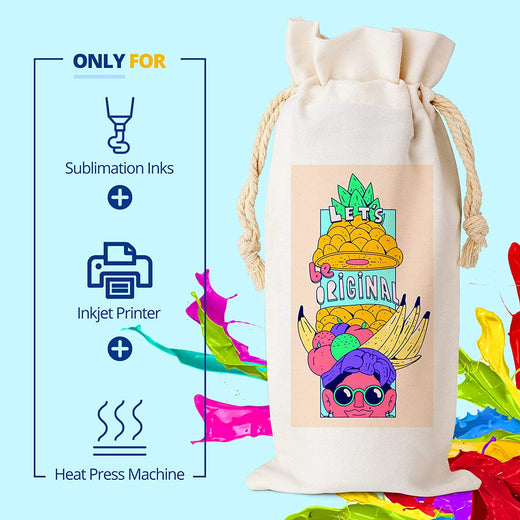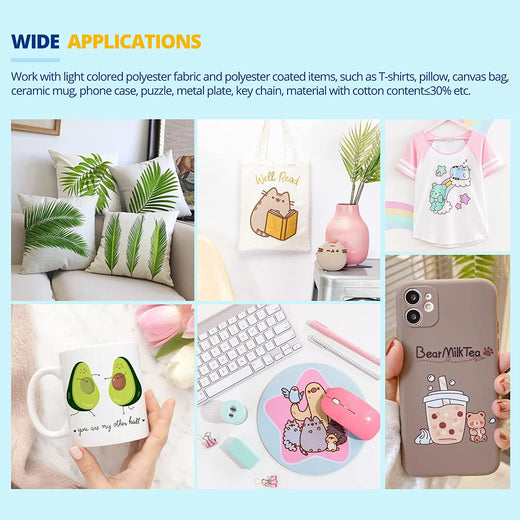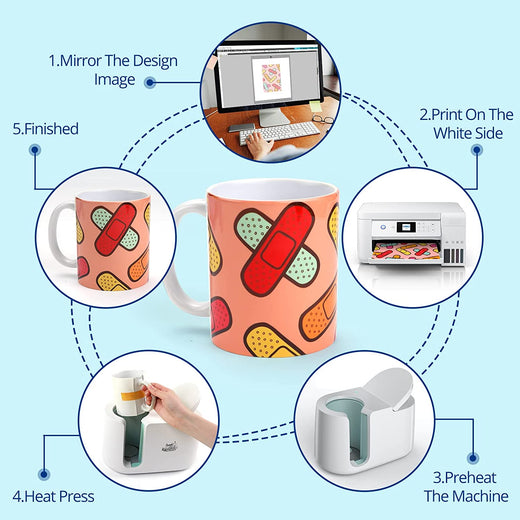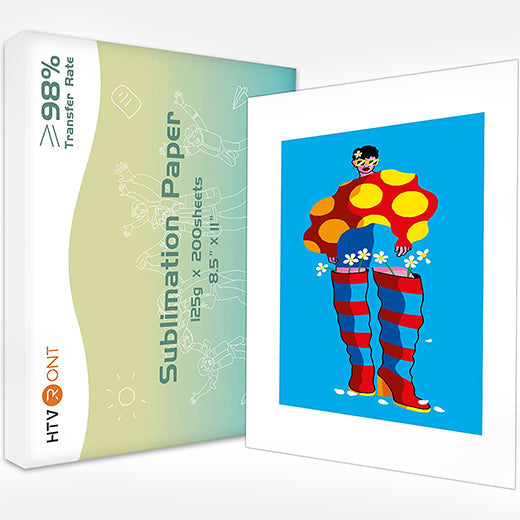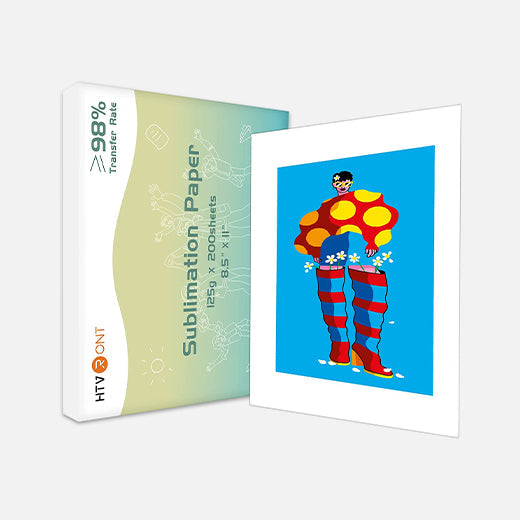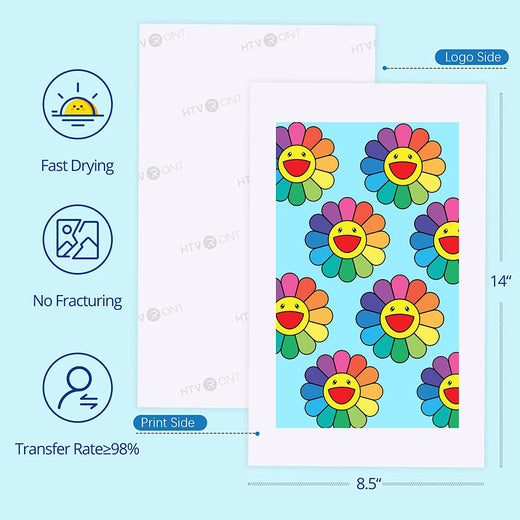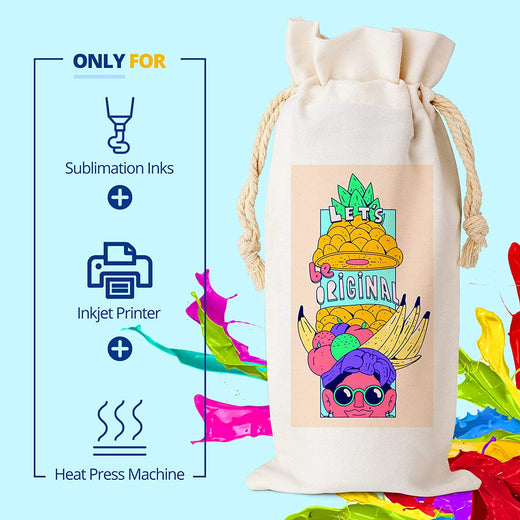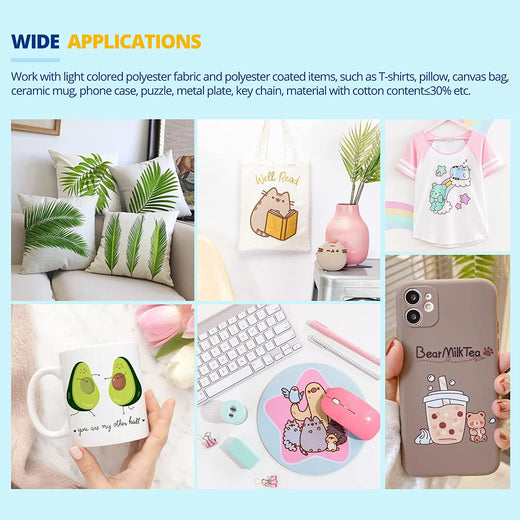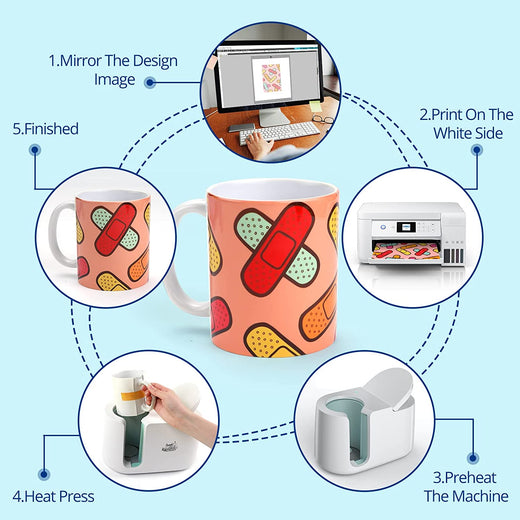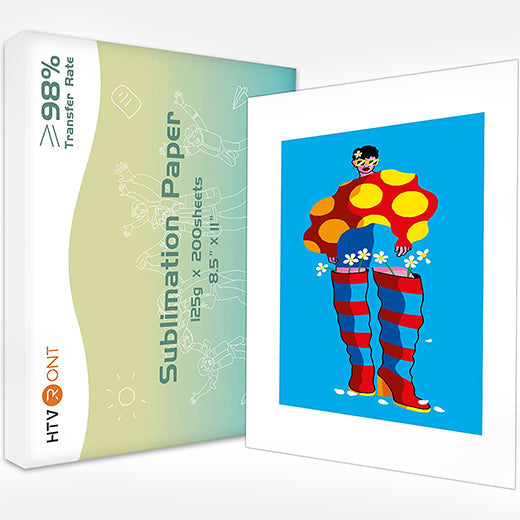 Sublimation Paper 8.5 x 11 Inch - 200 Sheets
HIGH TRANSFER RATE & VIBRANT COLORS

HTVRONT transfer sublimation paper features over 98% ultra-high transfer rate. It can help you reduce ink consumption and the cost of creation. Meanwhile, the finished images are perfectly decorated with vivid colors and excellent printing details. Please pay attention that this sublimation paper performs dull colors before being transferred and bright colors after that.

NO CRACKING & WRINKLING

HTVRONT inkjet sublimation paper is tough enough and will not crack or wrinkle even after repeated washing, high temperatures, and sunlight exposure. This printed transfer sublimation paper is your go-to paper for creative projects! PS: To avoid uneven heating and ruining your clothing and patterns, please use a Teflon sheet to cover your patterns during the heating process.

NO SMEARING& FAST DRYING

HTVRONT sublimation paper can transfer images without flowing ink and dyeing. Also, it blends sublimation ink into your fabrics perfectly and dries fast, which helps you to save time. Remember to mirror your designs before printing and print them on the white side with no "HTVRONT " logo. PS: Do not stack the printed sublimation paper together before drying, or there will be stains to damage your creation.
HTVRONT Sublimation Heat Transfer Paper

PACKAGE DIMENSIONS:
11.54 x 8.82 x 1.46 inches
PACKAGE INCLUDES:
Sublimation Paper 8.5 x 11 Inch - 200 Sheets
Can I use normal printer for sublimation?

No, normal printers cannot be used for sublimation. Sublimation requires sublimation paper,

sublimation ink

, and a specially designed printer. The ink in sublimation printers has a higher heat capacity than in normal printers.

Can I sublimate on regular paper?

No, sublimation is not used on regular paper because it lacks the required coating, which is necessary for sublimation, and thus there will be no transfer of ink on the paper.

What are the advantages of HTVRONT sublimation paper over other products?

HTVRONT sublimation paper has excellent transfer ability. It results in a high-resolution image when transferred to materials. HTVRONT sublimation paper also has a fast drying capability, which prevents the smudging of ink during the printing process.

4 interest-free payments
Buy what you love and split the cost, it's easy and interest-free.
Add item(s) to your cart
Go to checkout and chose
Enter your debit or credit card information
Your 1st payment will be paid when the order is processed. The rest 3 of balance will be taken automatically every two weeks.
Close