Shipping Policy1
1. HTVRONT Fullfillment procedure
Thank you for visiting and shopping at HTVRONT. Following are the terms and conditions that constitute our Shipping Policy. For any questions about order delivery, please contact support-au@htvront.com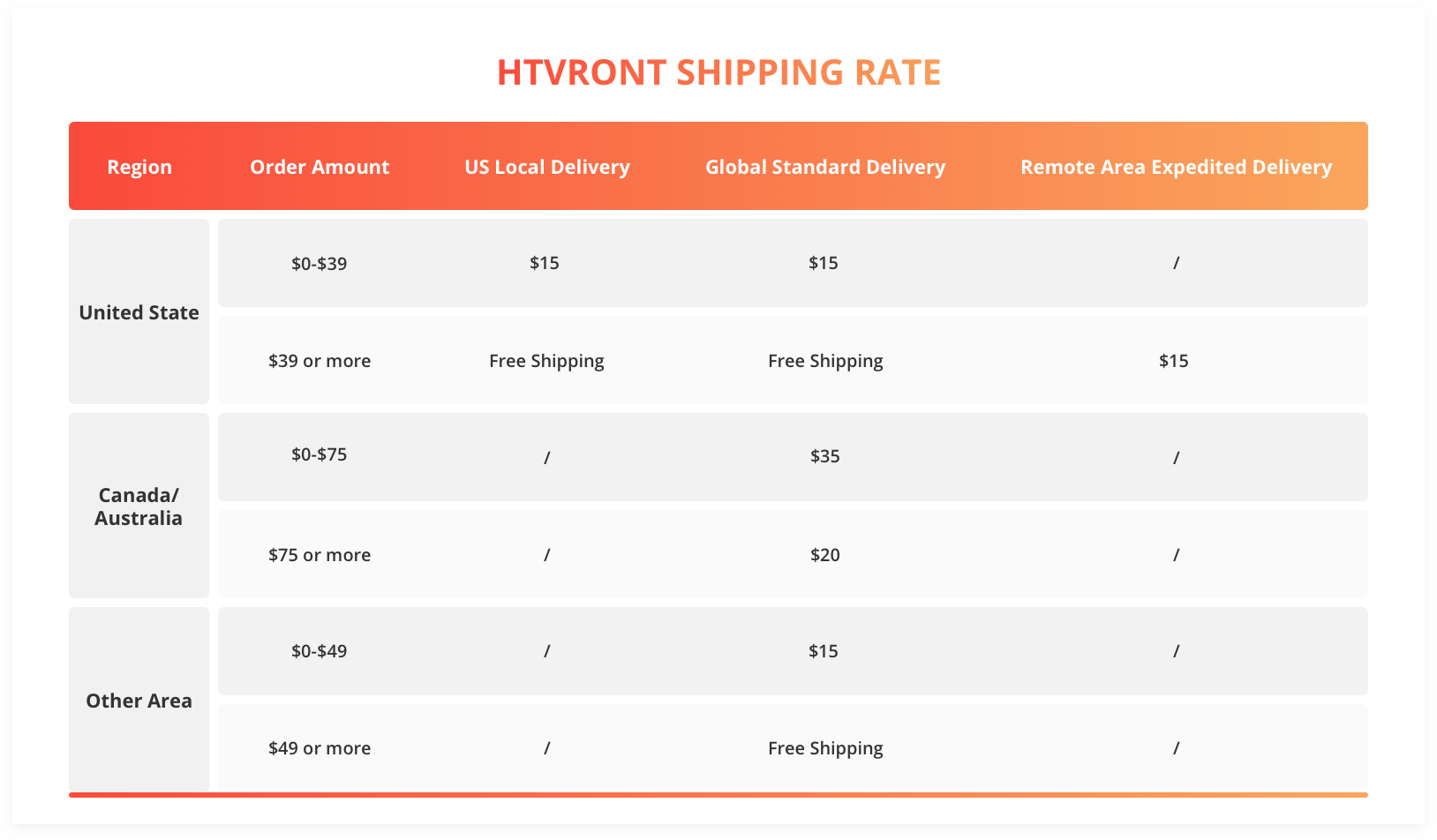 Note: 
Regarding customs declaration fees, import taxes, etc., there may be customs declaration fees, import taxes, etc. for orders shipped outside the United States. HTVRONT only assists in processing and does not bear such costs.

2. Shipping Rate
HTVRONT's shipping fee includes basic shipping fee, remote fee and address modification fee; when the order reaches A$59 or more, the basic shipping fee is free. We maximize the cost to customers through long-term communication and cooperation with logistics companies. After the order is generated, if there are remote delivery fees and address modification fees, we will contact you separately to collect them.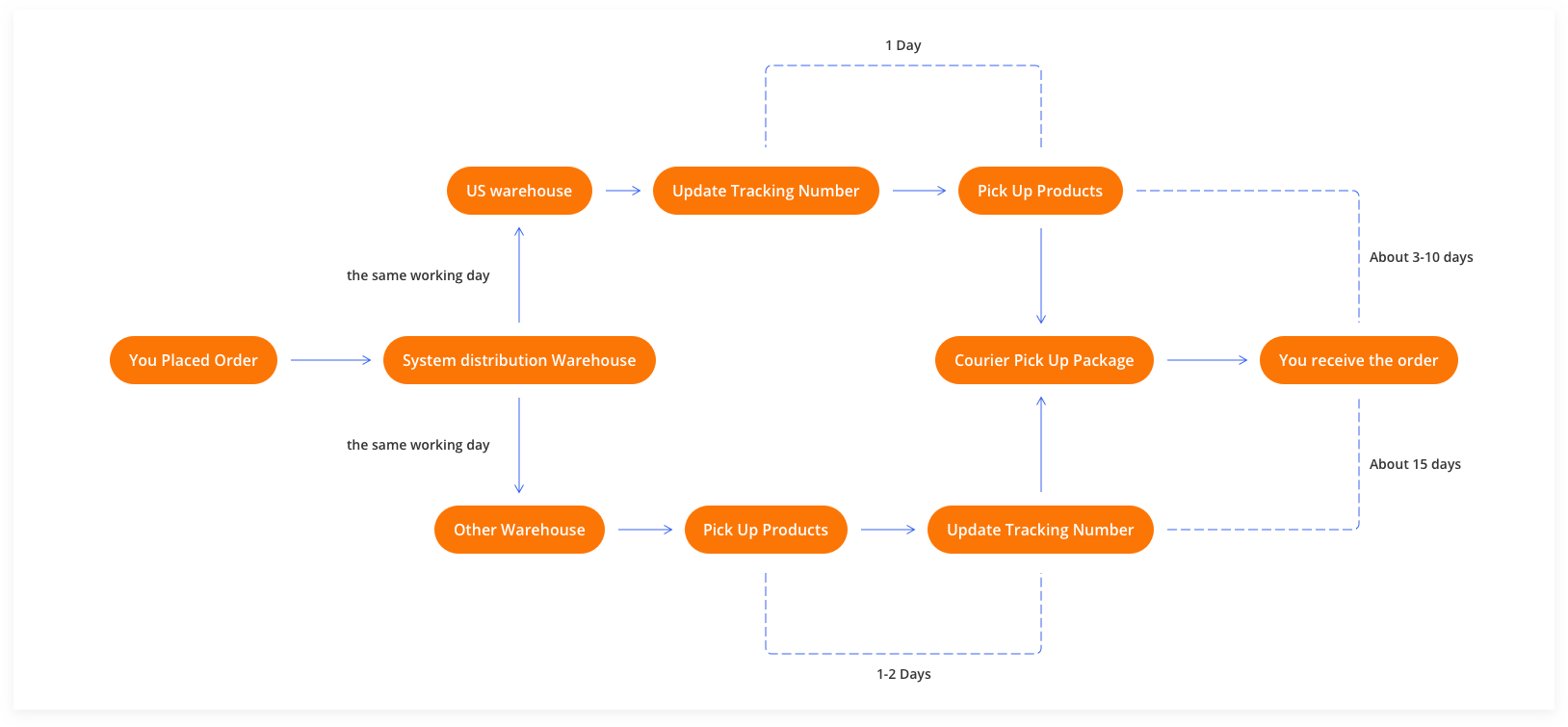 3. Shipping Time
HTVRONT Fullfilment Time includes order processing time and delivery time. We will process the order on the day of receipt (working day), carry out inventory allocation and picking and stocking. The logistics company receives the order on the same day and arranges the delivery. (Holidays will be postponed). The delivery time will be different due to different logistics methods. Please refer to the following table for specific timeliness after delivery: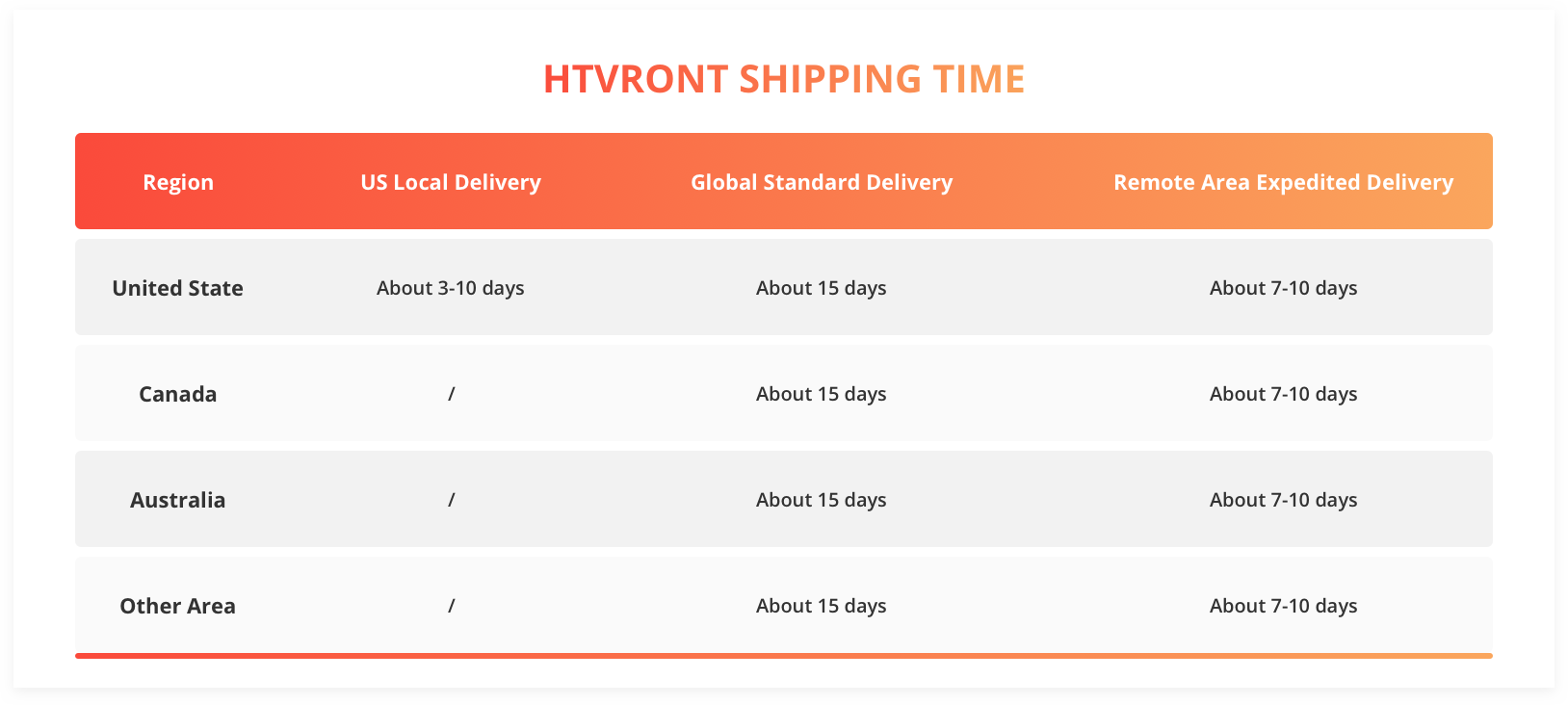 Special Note: 
As the COVID-19 or some problems may occur, Delivery times are only an estimate and are not guaranteed. Customs or the carrie could cause a delivery delay of several weeks, this is out of our control.
Due to the COVID-19 or some problems may occur, logistics such as UPS and USPS have been affected to varying degrees. The time is a few days later than usual. Please be patient. If you have any questions, please feel free to contact us.
4.Delay Compensation
We will do our best to ensure that your order is delivered to you in the fastest time. If there are unavoidable factors that cause the delivery delay, please contact us, and we will compensate according to the following standards:
Delay more than 5 days: Refund 10% amount of the delay order
Delay more than 10 days: Refund 20% amount of the delay order
Delay more than 15 days: Refund 30% amount of the delay order
*All compensation refunds will be sent by gift card!
The above standards will take effect on October 19, 2021
If your order is delayed, please contact our support mailbox after delivery, we will help you verify the order and issue compensation. support-au@htvront.com
Note: 
Orders delivered more than 10 days are considered as delays, and orders within 3-10 days of delivery time do not meet the compensation rules. 
Order delay time starts calculate after the order is shipped and based on the delivery time. If the order is not delivered or the package is lost in logistics, please refer to our return & refund policy.